Hotel, spa is new oasis for cats in Johns Creek | Business News
JOHNS CREEK, Ga. — Unlike the average boarding facility, The Happy Cat Hotel and Spa on Medlock Bridge Road offers a luxurious extended stay for area felines.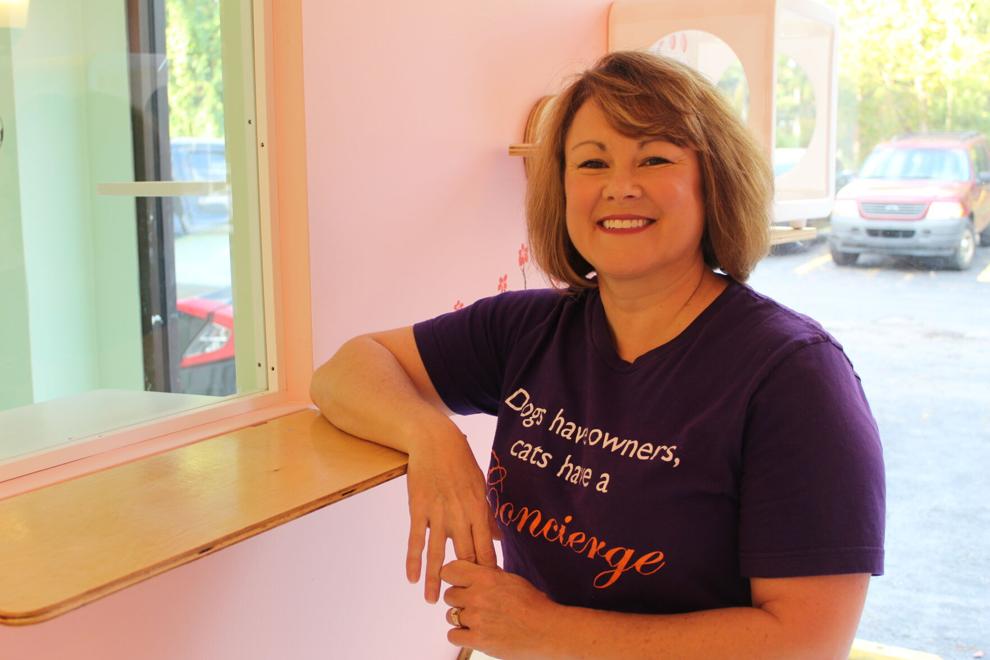 After a career in broadcast and marketing, Pittsburgh native Susan Hamlin said she wanted to pursue something fulfilling. With three children now in high school and a lifelong love of cats, she found Happy Cat through a Facebook ad, a small growing chain with a handful of locations in the Northeast. 
"I love cats," she said. "I'm a crazy cat lady, or I would be. I only have one, but I would be if I could be … it just checked a lot of boxes for me."
Hamlin, a Duluth resident, signed the deal to open the first Happy Cat location in Georgia and the South in mid-2022. The boarding facility and spa celebrated its grand opening Oct. 21, and now, Hamlin hopes to provide a one-of-a-kind experience for North Fulton cats.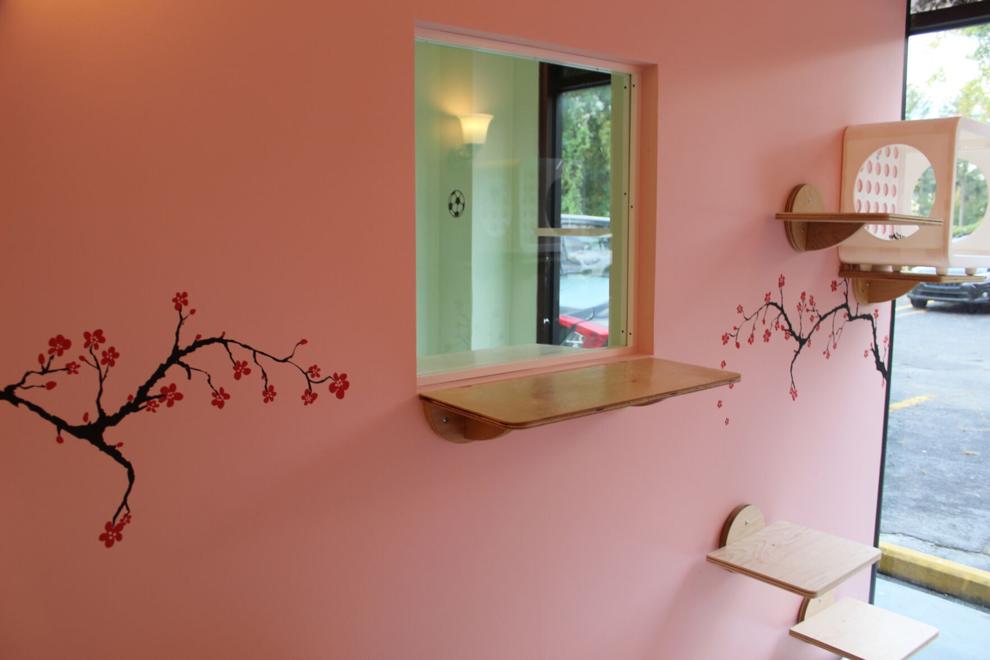 Cats check in to Happy Cat Johns Creek much the same as humans check into luxury hotels. The hotel is appointment-based, where owners select a check-in and check-out time. Each cat has its own private room, though owners can book multiple cats in a single room for an additional fee.
Each of the 22 rooms at Happy Cat Johns Creek has a theme, including "Meowmi," based on Miami; the "Rocky Meowntain Lodge," which features Colorado-themed décor; and "Weekend in Purris," an elegant and pastel space where four-legged guests are joined by their own Eiffel Tower on the wall. 
The Johns Creek location has an exclusive room, "Catlanta United," with a special soccer ball chair and a decal of the Atlanta skyline. 
"There is a reason behind everything that's in there," Hamlin said.
The business offers boarding for cats while their owners are on vacation, moving, renovating their homes, at work or facing a life event that makes it difficult to care for their pet.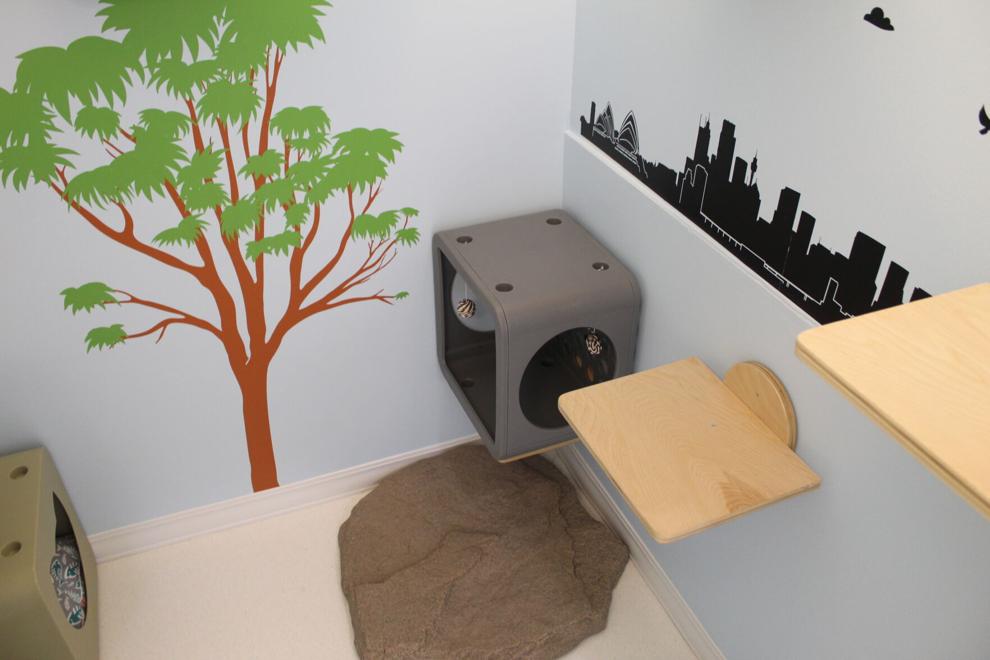 No cats are kenneled at Happy Cat Johns Creek. While the rooms vary, most include wall perches, boxes for hiding and beds. If a guest is still anxious after their first night, Hamlin said staff can build a "fort" and cover any windows in the room. 
"… it really is an oasis," she said. "I don't know, I mean, we have so many things in place above and beyond what you see, you know, as far as, like, the care and the cleaning and updates and webcams. And there's just nothing like it."
Each morning, Happy Cat staff check on all guests to ensure there are no health emergencies. Owners provide contact information for their veterinarians along with updated vaccination records.
The hotel asks owners to provide their cat's choice of food for their stay. Any treats or special routines are accommodated so the furry guests are less homesick and more comfortable in their transient home. 
Hamlin said owners receive daily updates and are always welcome to message staff for news on their cat. However, if the owner misses their companion or wants to see how things are going outside of business hours, each room has a webcam that can be accessed 24/7.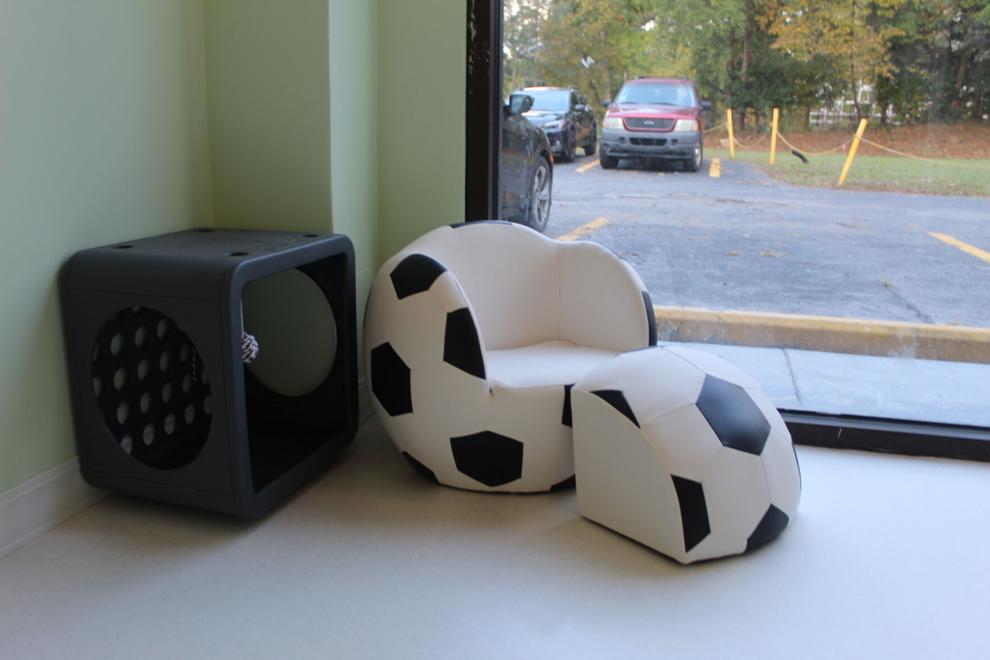 Some rooms at Happy Cat also border the windows of the business, so guests can look at the world outside. Hamlin said there will also be birdhouses on the windows for the cats' viewing pleasure.  
In addition to boarding, Happy Cat Johns Creek offers grooming services. Hamlin said the business hopes to fill the absence of cat groomers in Metro Atlanta, which are typically much harder to find than dog groomers. 
"But just grooming, everything for dogs, is so prevalent," Hamlin said. "So, we knew that respect of it was a niche, you know, and people are very pet focused."
Happy Cat groomers are certified by the National Cat Groomers Institute, and services are performed without anesthesia. If a cat is ever too uncomfortable to continue, staff works with the owner to determine the next best steps for their client. 
Happy Cat Johns Creek spa services include the standard cat groom, a bath, blow-dry, ear and eye cleaning and trim for long-haired cats; plush trims; traditional lion cuts; and de-shedding treatments. 
Each service includes nail trimming, but owners are welcome to book the service without a groom. 
Regardless of the reason for their stay, all cats at Happy Cat Johns Creek are given VIP treatment.
link